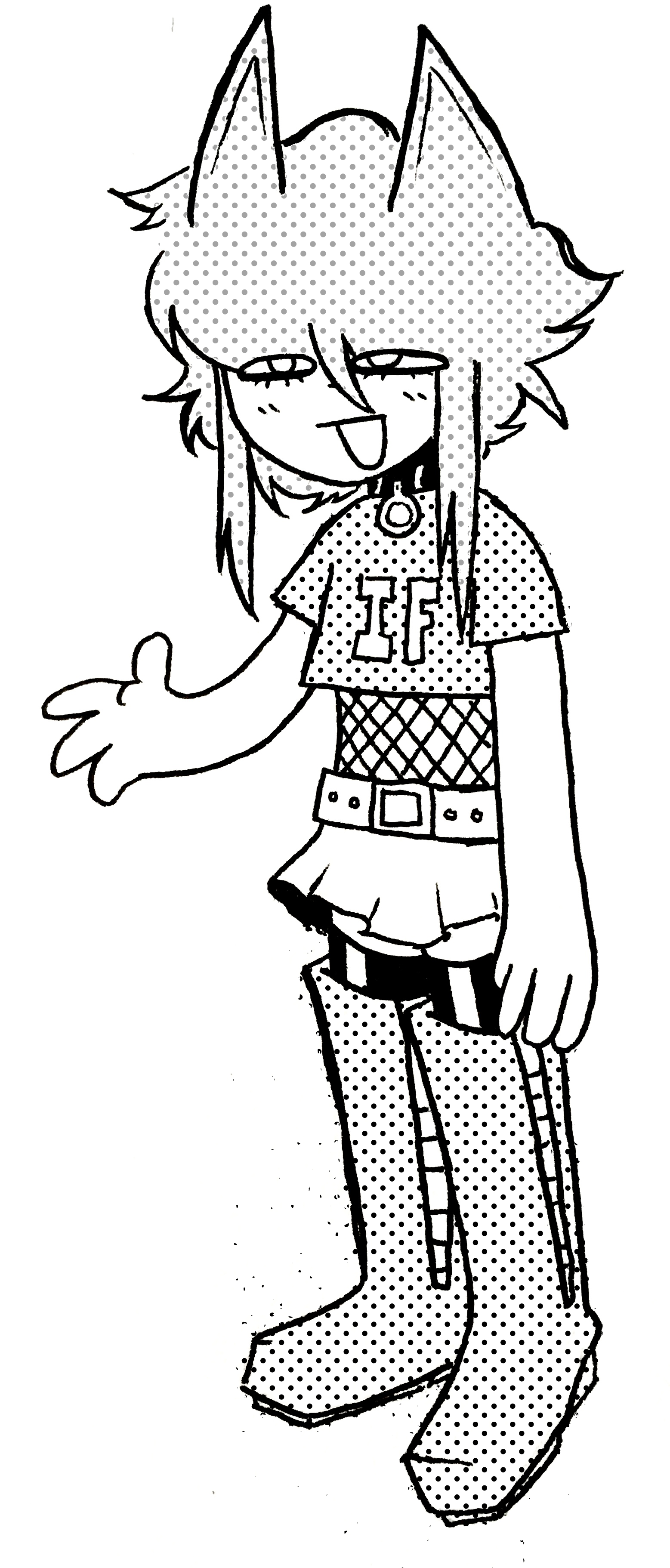 SHEET:


SPECIES: HUMAN??

AGE: CLAIMS TO BE 19

ALIASES:VENUS, THE BLOWFLYER

ASSOCIATES:CECILIA(BEST FRIEND)

LIKES:CECILIA, WAFFLES, FISHNETS, INVADER ZIM, NIGHTCORE, KNIVES, ANIME, NEON, MSI, MYSPACE, JESUS, HOT TOPIC, FURBIES, TOASTERS, PICKLES

DISLIKES: ATHEISTS, POSERS, POP MUSIC, COPS

A self-proclaimed 19 year old cat-girl who enjoys consuming pickles. Venus happens to have a highly developed sense of smell, hearing and vision. However, these abilities come at the cost of incredibly low inteligence. Her IQ clocks in at around 78. But her low intelect doesnt stop her from living her best life and having fun. She's relativley sociable and is able to talk for hours on end. Only god knows how Cecilia puts up with her. "Do you think jesus was an exibitionist?" "shut up Venus."


Venus is often seen wearing black and obnoxious neon colours. Her favorite and most frequent outfit an MSI crop top with a fishnet shirt underneath, a large belt and a red skirt.



Venus says both her parents are dead, but has no proof to back this up.